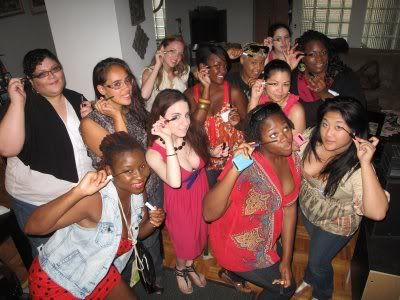 Some time last year I discovered a fly beauty blog named Clumps of Mascara, and have been checking back every day since. Brittany, the publisher, is the coolest. And although my blog isn't technically a beauty blog, she knows that I'm a product junkie and graciously invited me to a beauty blogger networking event in NYC last Saturday. It came at a great time for me because I've decided to expand my post material.
"Bloggin' Beauties" was the brain child of Brittany and Yana (of My Own Judge). The lovely ladies who came out were treated to free manicures by nail expert Jacqueline Saulsbery, and we got to play with makeup from brands like Stila, Orly, Zoya, Thevi Cosmetics, Tarte, Victoria's Secret and more. Check out the pics:
Host Brittany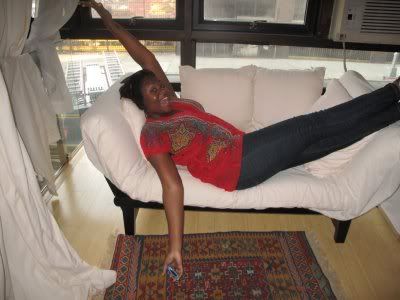 Host Yana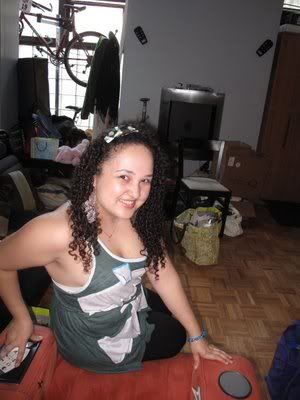 Toys!

The ladies holding up Zoya polish

Contents of my goodie bag

Category: Makeup/Beauty, Nails
Starrene Rhett Rocque is a recovering journalist who often fantasizes about becoming a shotgun-toting B-movie heroine.