I just found out that Grace Jones will be performing at New York's Hammerstein Ballroom on Thursday, and am bummed because my unemployed-self can't afford to buy tickets willy-nilly. (Anyone wanna donate to a struggling journalist?) However,the least I can do is honor her legacy because she doesn't get the props she deserves when it comes to her immense influence on pop-culture, especially hip-hop and soul music.
Her first name might be Grace, but she personifies fierce! Grace Jones has influenced hip-hop and many-a-diva from Rihanna to Patra to Lil' Kim to Lady Ga Ga–from their senses of fashion to their attitudes.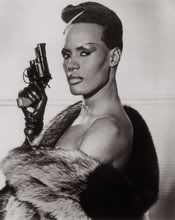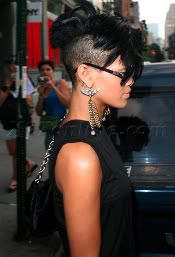 Grace Jones brazenly sported a flat top, was statuesque (5'11"), had a lean body, high cheekbones, her skin was as Black as space and her attitude was fiery like a super nova. She was born a star, in Kingston, Jamaica (1948), and studied theater at Syracuse University before she began her modeling career. Jones ripped runways around the world, defying the European standard of beauty that had been firmly in place until she took the world by storm with her strikingly beautiful, androgynous look.
Her flamboyant style was extremely successful on the New York City nightclub scene (a la Studio 54), which led to a recording contract with Island Records in 1977. Disco-based albums like Portfolio (1977), Fame (1978) and Muse (1979) didn't garner commercial success, but she amassed a substantial following amongst gay men with her sexually charged live show, leading to her title at the time, of "Queen of the Gay Discos." (AllMusic.com)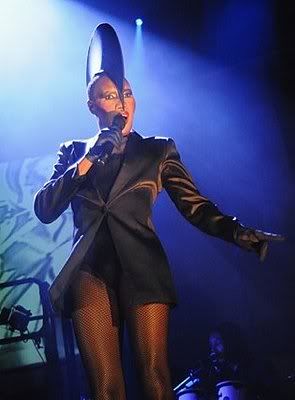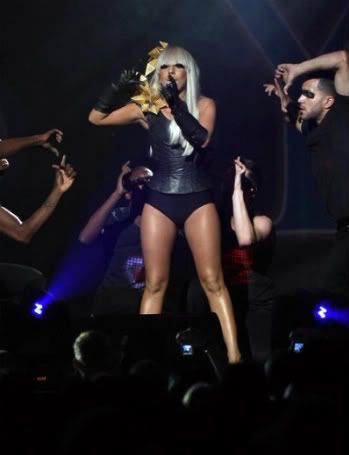 Today, though not acknowledged as such, she is one of the Godmothers of hip-hop/soul. Her music has been sampled and remade by artists like LL Cool J and Patra, and she has even inspired one aspiring young rapstress' namesake. It's because of her formidable character named May Day, from the 1985 James Bond flick, A View to A Kill, that Mae Day the rapper was christened (and now heralded as the next MC Lyte).
When it comes to transcending boundaries, trendsetting and defying all odds, Grace Jones, a supermodel-turnt-disco-singer-turnt-actress, remains one of the leaders of the pack. And at 62, she's still got it.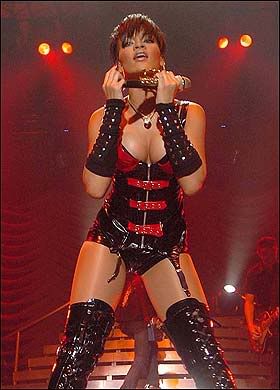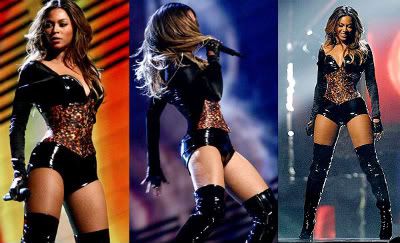 P.S. There's been talk about Rihanna biting Kelis with her new style. They all bit Miss Jones.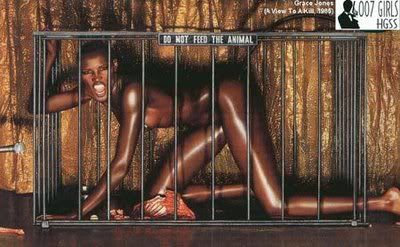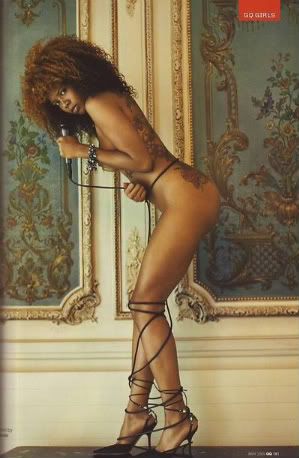 "My Jamaican Guy"
"Pull Up To The Bumper"
Category: Fashion/Style, Music, Pop Culture, Videos
Starrene Rhett Rocque is a recovering journalist who often fantasizes about becoming a shotgun-toting B-movie heroine.