I got to ring in the New Year in Mexico! We headed to Cancun, which is part of Mexico's Yucatan Peninsula region. The trip popped up on a whim because sometimes you just have to get away from that  New York City winter blues.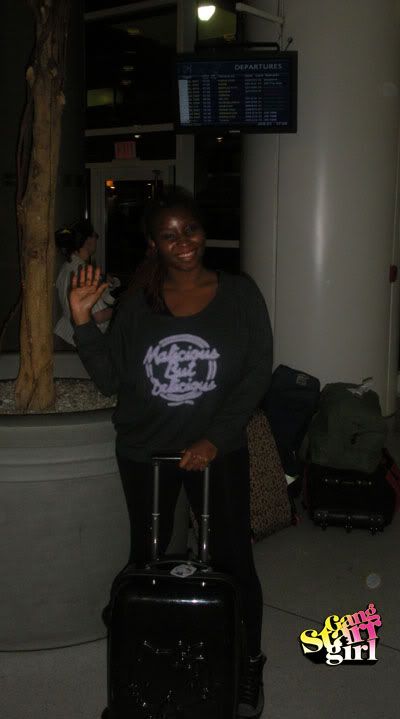 The "Malicious But Delicious" raglan that I'm wearing is courtesy Dangerously Beautiful clothing. And I was able to pack for five days using just my trusty Hello Kitty suitcase and a book bag. All carry on everything baby!  Sanrio makes suitcases that are sturdy and cute!  And what I love about Hello Kitty suitcases is that they stand out because the likely hood of you bumping into someone with the same suitcase is slim. For me, that's a big deal. I was once almost suitcase jacked because I had the same suitcase as another man in the airport (which is a common occurrence). What had happened was, he didn't pay attention to the big pink "S" name tag on it when he was that was pulling it off the conveyor belt in baggage claim. Luckily, I noticed and checked him quickly. It wasn't done on purpose but the end result would have been tragic had that switch gone through. With Sanrio suitcases, they're constantly changing up their styles so, you never know what you're going to get. Anyway, back to Mexico.
Hit the jump to find out more about our trip to the Yucatan Peninsula.

The Yucatan Peninsula is comprised of various villages and cities including Cancun, Tulum, Chichen Itza, the Mayan Riviera, Chetumal, Cozumel and more. It's located along the Caribbean Sea. Prior to visiting Cancun, my only knowledge of the Mayans was that they built temples and created the 2012 calendar that people are afraid of because it allegedly predicts that the world will end in 2012. I learned that the temples they built were engineered on par with the Egyptian pyramids but where the Egyptian pyramids held tombs, the Mayan pyramids (temples) were for sacrifices and holy communion (for royals). Mayans were also very intellectual people. According to what I was told by Mexican historians, the Mayans were the first to implement the number "0" in mathematics. There is also evidence that they were explorers (based on non-indigenous items they had and used in their artifacts). People of Mayan decent still exist today and live in villages along the Yucatan but a lot of their culture has been destroyed thanks to the near genocide caused by bellicose European explorers but I digress.
My favorite thing about traveling is that you always learn something new and gain different perspectives on certain people, cultures and life.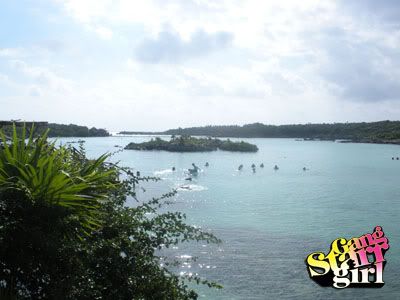 Xel Ha conservancy park.
This pyramid is called Kukulcan (which means serpent God–the Mayans were pagan and particularly exalted snakes and jaguars). It's considered one of the new seven wonders of the world and is located in the ancient Mayan city of Chichen Itza. Chichen means "mouth of whale" and Itza is the Mayan tribe that dwelled in the city.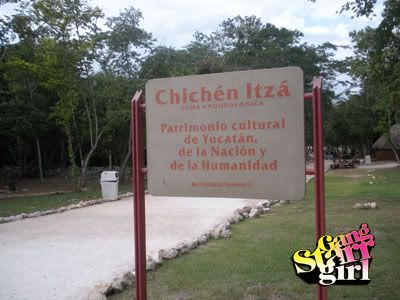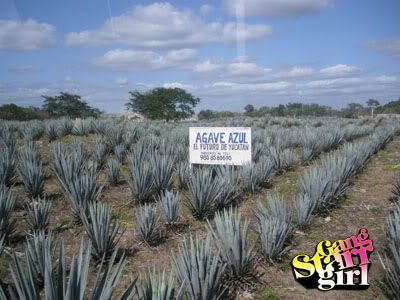 We passed this blue agave field ("agave azul") on our way to Chichen Itza. I got excited because I use agave nectar instead of sugar and syrup. I wish I could have gotten a hold of at least one plant but I didn't. Such is life…


Communicating with the locals wasn't difficult. I'm fluent in basic Spanish, which helped, but most of the locals spoke enough English to get by. If you do end up having to speak Spanish, the most you'll need to know is how to greet them, how to ask the time, how to get directions and how to find out how much things cost. It's also good to tell them "un poquito," which means "a little bit" (habla espanol un poquito), to let them know that you're a rookie.

This iguana chillin' on a temple in Tulum was amusing.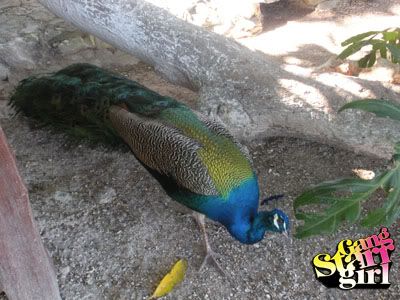 This is peacock did not want to spread its feathers. Womp.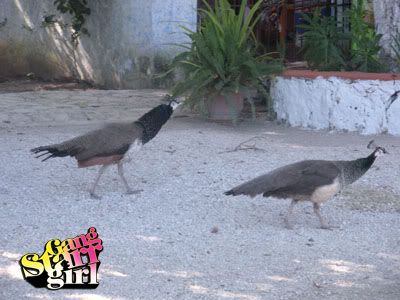 The female ones aren't as pretty but I was amazed that these are their local birds. I'll take peacocks over pigeons any day.
Beautiful parrots (aka more local birds).

More temple goodness: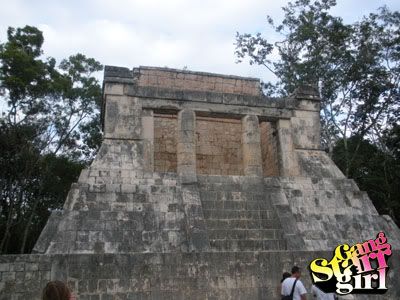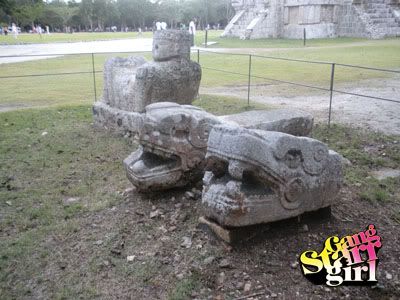 My favorite thing about Meh-hee-co is that you can get great cultural gifts for CHEAP! It's best to avoid tourist traps and get souvenirs from the locals who either walk around with their product, or set up shop (ie. tables) near villages and on the outskirts of major attractions.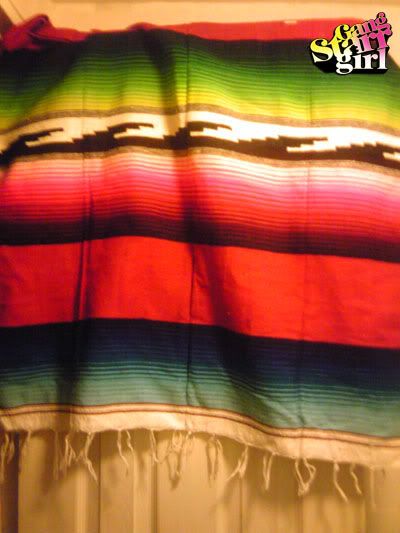 This beautiful Mexican poncho (which I'm going to use as a beach blanket) was $24 USD ($240 Mexican pesos).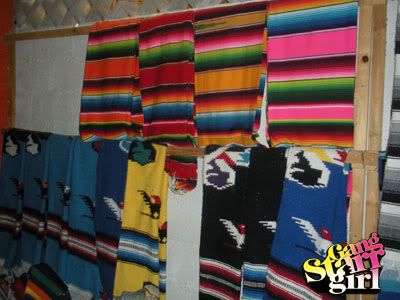 I fell in love with Mexican Surrealist Painter Frida Kahlo's art in a college art history class. I got excited when I saw this bag. It was $5 USD ($50 pesos).

The bigger doll is a marionette. Both dolls combined cost $15 USD ($150 pesos).
That's it for my pics but I'm already looking forward to my next trip. If anyone would like to sponsor me then holla!
Category: Travel
Starrene Rhett Rocque is a recovering journalist who often fantasizes about becoming a shotgun-toting B-movie heroine.