I got a goodie bag back in September that had some cool products but in some cases too many. Hence, I bring you Max Factor Vivid Impact Eyeshadow duo:
I got them in five different shade combos but each had a duplicate and I don't wear eyeshadow like that so I wanted to give them away. Max Factor no longer sells products in the United States but they were a drug store brand that I liked a lot (le sigh). More details on the product and how you can win after the jump.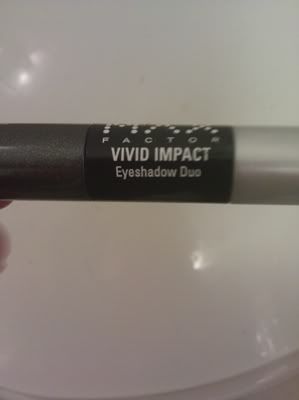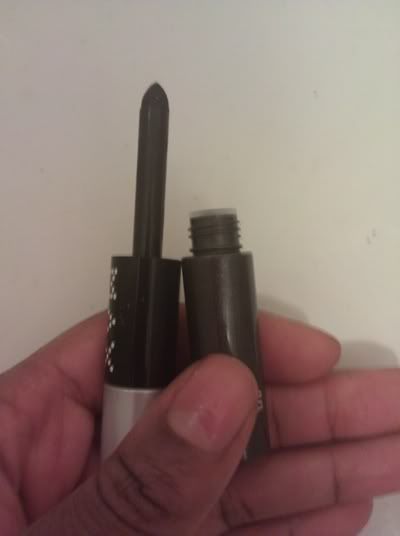 Without flash.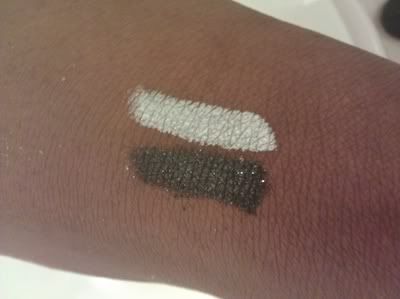 I'll make this one easy. The first woman to leave a comment saying, "I won!" gets to have this one.
Again, there's more of these to give away but I might not make the next one so easy! (*Dr. Evil pinkie)
Category: Contests/Giveaways, Makeup/Beauty
Starrene Rhett Rocque is a recovering journalist who often fantasizes about becoming a shotgun-toting B-movie heroine.