Come out to Jersey City tomorrow if you can make it for the National Black United Front's 3rd Annual Black Unity Hip-Hop Summit! I'll be one of the panelists in a conversation about safe sex and the hip-hop generation.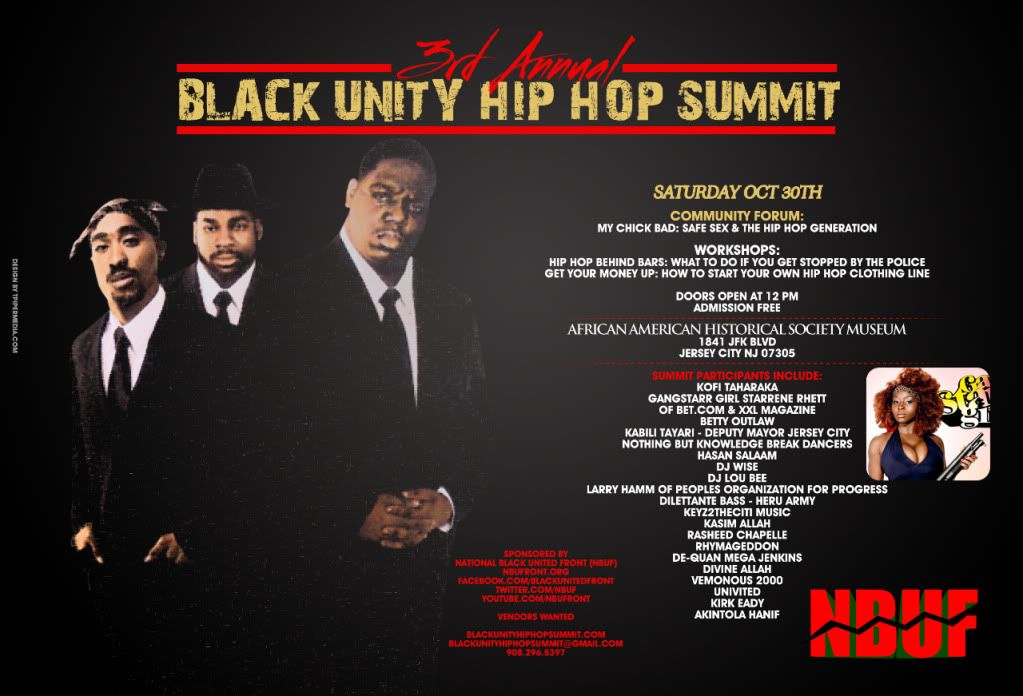 Time: 12-4
Location: 1841 JFK Blvd.
Jersey City, NJ 07305
Starrene Rhett Rocque is a recovering journalist who often fantasizes about becoming a shotgun-toting B-movie heroine.