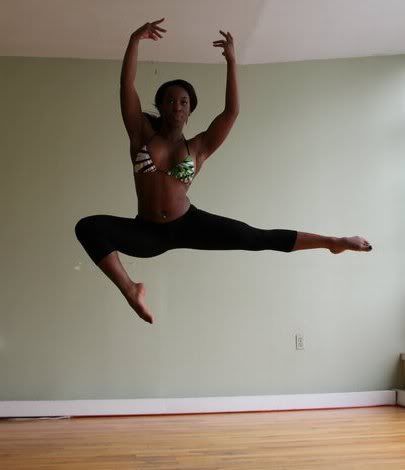 Spice up your Mother's Day routine this year with Zumba! My girl, Ajia Maximillian, is a fantastic dancer and instructor, and she's hosting a Mother's Day Zumba Liquid Brunch, where participating ladies will get to dance to the hottest hip-hop, dancehall and raggaeton as well as sip some bubbly, mimosas, bottled water and nosh on some fruit.
So, what are you waiting for? If you're in the NYC area then make plans to share the gift of health and fitness  with the special lady (or ladies) in your life.
Where: Cumbe Dance, 558 Fulton Street, Brooklyn, NY 11217
When: Sunday, May 13, 2012, 11am-1pm (class begins at 11:30am)
Price: $35 per student couple (students must be 21 and over to partake in complimentary champagne, 18 and over to attend event)
Space is limited, so preregister here.
Category: Events, Health/Fitness
Starrene Rhett Rocque is a recovering journalist who often fantasizes about becoming a shotgun-toting B-movie heroine.