I wasn't a believer when I first started seeing veiled beanie hats popping up, despite the fact that they  go in line with my style (quirky, casual and feminine).  The trend is credited to German fashion designer Jil Sander who designed these for her Spring 2012 runway (during Milan Fashion Week). It wasn't until I spotted my girl Jaq, from Nola Darling rocking one on Facebook that my interest was piqued, because I'm a fan of Jaq's style. So, I looked the hats up online and I'm not sure that Sander's hats are even for sale but I noticed that other venders on Etsy and Amazon were selling them for upwards from $50. No ma'am, not for a $5-$10 dollar hat with some netting over it that I can make myself! So…I channeled my inner creative diva and got to work. Here's what you'll need: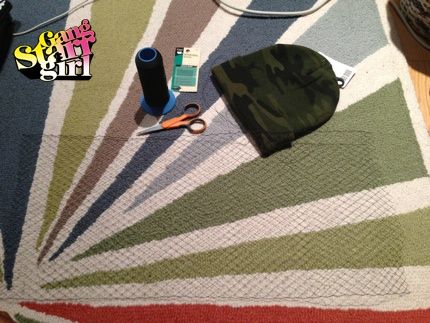 Needle and thread (I used embroidery style for both), netting (this was the only item I didn't already have but any craft store should have it, or even Ebay), scissors and a beanie.
Hit the jump for more.
This was very experimental so, although I'm happy with my results, there are some slight tweaks I'd make but I'll get to that when the demo is over.
Step 1: Unfold your hat and center your hat in the net.
I didn't measure fyi, but I did trim a little off each side of the veil.
Step 2: After trimming the sides of the veil to where I was satisfied, I folded each flap and secured each side at the bottom (line it up with the crease from the beanie fold) with a few stitches along the bottom of the net.
Step 3: After securing each side, fold down each side again, in a triangle formation and secure with more stitches.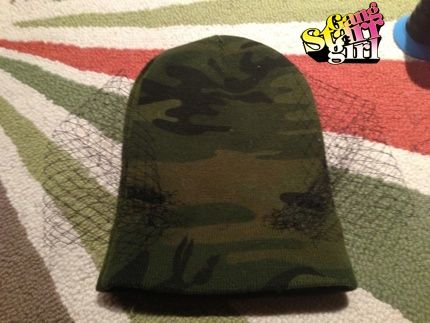 Step 4: Flip the hat over and secure the veil at the bottom of the crease line in the center with another couple of stitches (I literally stitched it twice).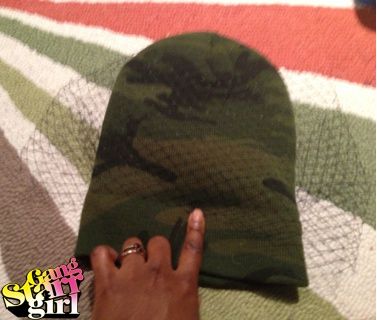 Steps 5: Fold the bottom of the beanie back to normal.

Step 6: Put it on to make sure if fits properly then peal the veil down over your face.


Note: I pulled the sides in a little more for a tighter look, after I got the basic framework down.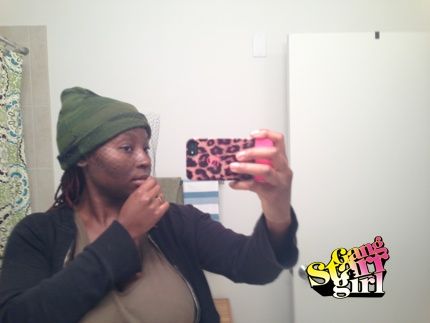 Tweaks:
I'm satisfied with the finished product for the most part but if I were to make another hat, I'd allow myself more veil to work with for the circumference of the hat. I'd also switch up the style of the type of veil that I choose to use.
Category: Fashion/Style
Starrene Rhett Rocque is a recovering journalist who often fantasizes about becoming a shotgun-toting B-movie heroine.