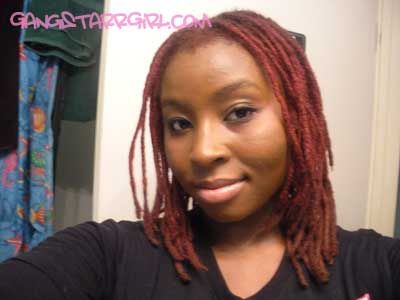 From the natural hair dye files: A change is coming.
I've been dying my hair red since I was a sophomore in college, before I had locs. It was what made me a little more comfortable with wearing my natural hair out. I initially made the big chop shortly before my second year in college, in a haste and subsequently fell into shock and wore headwraps every day until my roommate/bff convinced me me to dye it. I used Clairol's Tones & Textures in Red Hot Red.
The picture above is me some time last year, right after a touch up (which you can read more about that process here):
Lately I've been craving a change…
Bored and frustrated:

(Red dye jobs fade fast, btw)
Black hair was on my mind. So I took the plunge and enlisted the help of Dark & Lovely. I chose their dye in "Midnight Blue."
Three boxes did the trick.
The instructions tell you to leave the dye in for 30 minutes if you're natural but I add an extra five since I have locs. I'm not encouraging you to do this as everyone's hair is different but it does work for me.
Once I rinsed the dye out I washed it with Pantene's 2 in 1 shampoo/conditioner.
And then I conditioned it with Pantene's color seal conditioner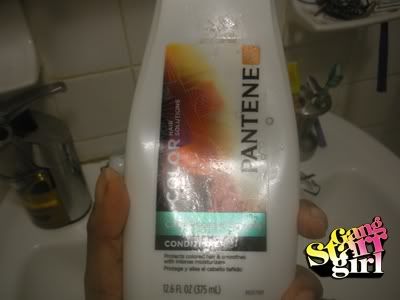 Dark & Lovely included their own conditioner, which I didn't use because it had petrolatum in it. It's bad enough I'm already frying my hair with dye so why seal the deal (literally because all petrolium does is act as plastic wrap) with petrolatum? Be careful when it comes to black hair products because a lot of them contain petrolatum. It could be the difference between a flaky scalp and a moisturized one, or hydrated hair and thirsty hair.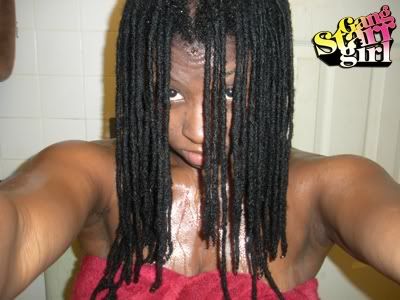 I deep conditioned it with a Castor oil/Grapeseed oil blend, hot oil treatment: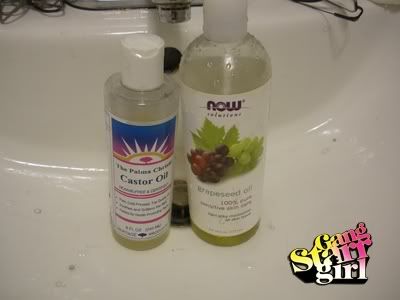 I twisted my locs with my new favorite product, Eco Styler Gel. I used to use Carol's Daughter's loc butter, which is expensive. So, when I accidentally discovered Eco Styler Gel in the beauty supply store for $3 (for the regular size) and read its claims of extra strength hold and being flake and alcohol free on the jar, I went for it: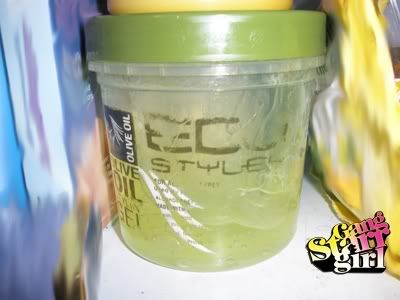 This one has been through it lol.
You can also get the jumbo size one for $7, pictured below:
This gel is amazing. I stopped using gels to twist my locs a while ago because they all falsely promised no flaking and not to harden my hair. There's nothing worse than having flaky locs, ilk. But this Eco Styler stuff is cool! There's really no flaking, my hair doesn't get stiff and the holding power is immaculate. I. Am. In. Love. Again, it's cheap and the jumbo will probably last me at least 8 months if not longer (I'm going for a year).
And this is what I look like now: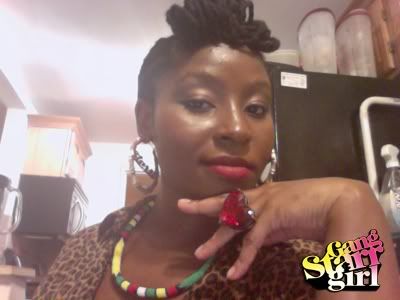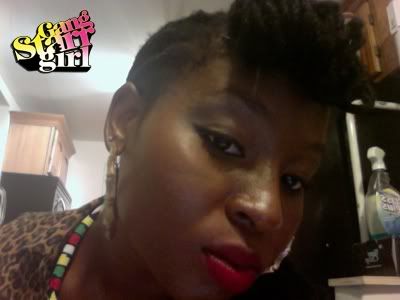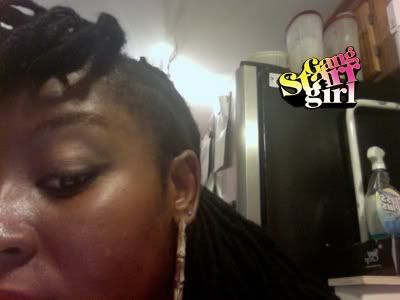 I hated the black at first but now it's growing on me and I've surprisingly been getting compliments on it so I think I may keep it for a few months or until I feel like changing up, whenever that will be.
Category: Hair
Starrene Rhett Rocque is a recovering journalist who often fantasizes about becoming a shotgun-toting B-movie heroine.