I've partnered with The Naked Winery to remind you that December is the month where friends and family who haven't seen each other for a while reconnect and celebrate with food and booze. However, why not take a brief break from family time and dedicate a day to your girls? Grab a bottle of  The Naked Winery's Vixen Syrah and head out to a private pole party, take a burlesque lesson or host a passion party so that you can show off your skills and/or goodies for that special someone, even if that someone is you!
Lose your inhibitions and tap into another side of yourself as you try something new in your sexy red lingerie and 6 inch heels. Vixen Syrah is described as red wine with an attitude. It's characterized by a rich dark beautiful color and its smoky, red raspberry and early season black cherry flavor. Earthy tones with light tannins on the palate with toast and coffee bean on a medium long finish are all that you need for merriment to remember. And don't forget to nibble on some bites so that the wine doesn't take too much control over your inner vixen. The folks at The Naked Winery say that Syrah is paired best with white cheddar or parmigiano reggiano with slices of Italian salami.
The Naked Winery is offering a 30% discount on all purchases of the Vixen Syrah product for those who dare to taste. Use the discount code, "single," upon check out.
P.S. This is a sponsored post but I actually cosign this product. I'd never post about something that I didn't think was a good idea. By the way, I'm a red wine lover (the sweeter/woodsier the better) and Vixen Syrah is delicious!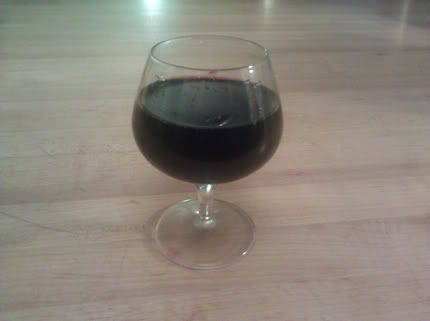 Category: Food, Partnerships
Starrene Rhett Rocque is a recovering journalist who often fantasizes about becoming a shotgun-toting B-movie heroine.